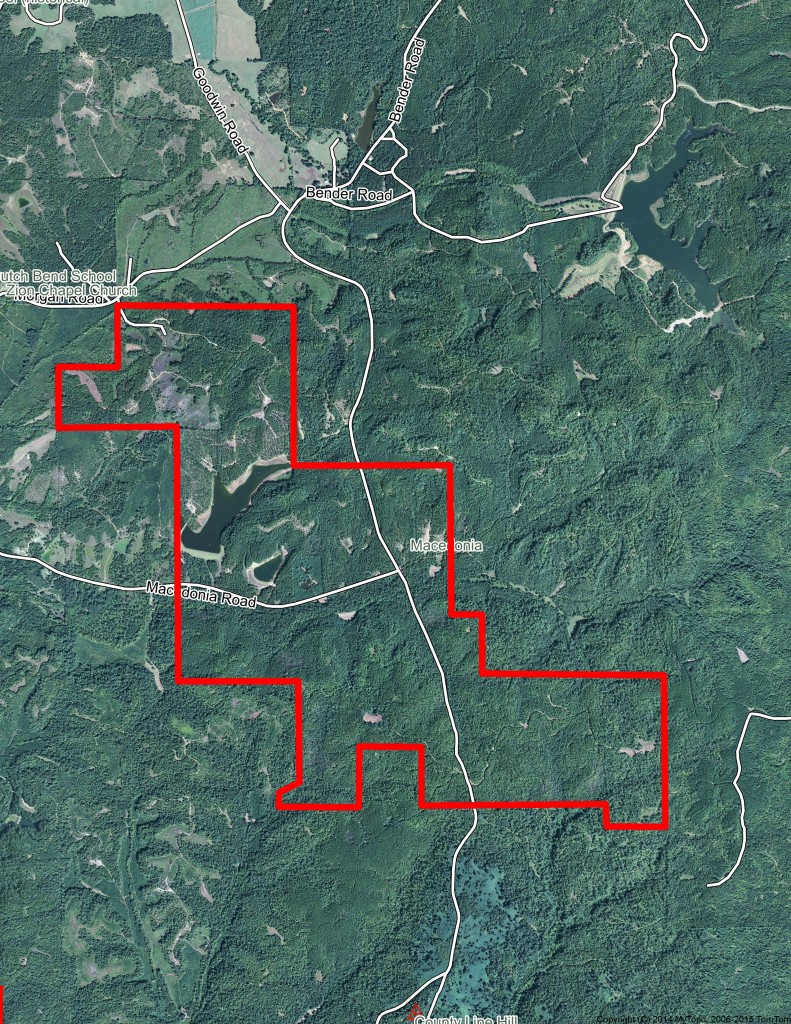 1450 Indian Creek Property
This 1450 acre parcel of land is one of the largest tracts For Sale in this area. Surrounded by large landowners of 1000 acres or more all with an excellent wildlife management plan. The property consist of two lakes, designed with assistance and recommendations from Ray Scott founder of B.A.S.S. Bassmasters, one 30 acres and one 4 acres both stocked with Tiger Bass and bluegill and very well managed. The 30 acre lake has a 1000 foot sea wall along the lodge site of the lake.
I have developed many Bass Lakes in my lifetime and this beautiful 30 acre lake was designed and built with the most modern day knowledge, stocked with Hybrid Tiger Bass and Blue Gill creating one of the finest lakes in the area. It will surely create someone a lifetime of memories.
-Ray Scott
The timber consist of pine plantations, hardwood and some natural regeneration. The average pine stand is approximately 20 years old. Some areas have been clear cut, approximately 135 acres, creating much needed bedding areas for deer and nesting areas for turkeys. The topography is rolling hills with Indian Creek flowing through the center of the tract all in the heart of the Alabama Black Belt.
Hunting is excellent, many large mature deer have been harvested in prior years and the Turkey hunting has been remarkable. The area has been known for many years as a turkey hunters paradise. Wildlife food plots with shooting houses and stands are already in place and ready to go. Roads are established throughout the tract with locked gates at each entrance.
I have hunted in this area many times and last year just after Turkey Season I had the opportunity to view this property. The terrain and habitat along with the amount of turkey signs I saw, this property is no doubt one of the best in the area. If you are looking for a nice recreational and hunting property, this one should be at the top of your list.
-Eddie Salter (The Turkey Man)
A nice single wide mobile home is used as the camp house accompanied by a metal building with bunk room and a full bath, and lots of storage for ATV's and equipment, both with electricity, water, and telephone. Two tractors, disc harrow, dozier, and other implements go with the sale of the property. A TURN KEY OPPORTUNITY.
Property Specs
---
| | |
| --- | --- |
| Property ID: | 1000 |
| Availability: | Sale |
| Price: | $2,649,000 |
| Size: | 1450 Acres |
Location
---
| | |
| --- | --- |
| City: | Braggs |
| State: | Alabama |
| Zip Code: | 36761 |
| County: | Lowndes |
| Latitude: | 31.992134 |
| Longitude: | -86.818539 |